Norton Framing & Gallery welcomes the artwork of Jill Law
artist statement
 Having spent many years dedicated to the culinary arts in 1994 I took a new direction.  I had the good fortune of being prompted by a friend to take a drawing class and I loved it.   All the dreams from youth flooded back and I was hooked.  As an interior design student I was exposed to all the necessary foundation classes as well as the structure of design-specific instruction and studio practice.  I completely immersed myself into the field of interior design.  I worked with an interior design firm for five years before striking out on my own.  
As an interior designer I am surrounded by beautiful textiles, furniture and art.  My never-ending appreciation for the creations of others fired my need within to expand upon my own talents again.  I began taking painting classes and never looked back,  Today, along with a busy interior design business, I paint as often as I can.  Surrounded by the natural beauty on the south coast of Massachusetts and Rhode Island, I am never at a loss for inspiration.  My interior design work often entails traveling to different parts of the country, most often Southern Florida.  Often my paintings are inspired by different locations as I try to express the various lighting conditions of nature.  
My admiration for the artists of Mid Century have had the biggest influence on my creative process.  Helen Frankenthaler, Lee Krasner, Cleve Gray, Clyfford Still and Walter Darby Bennard are but a few.  I love experimenting with acrylic paint and mediums for most of my work but occasionally enjoy oil paints and their properties.  Lately, I have been experimenting with acrylic pouring mediums.  Most often my paintings reflect my love of the ocean and it's wonderful way of absorbing and reflecting light.
"Gooseberry Thunderheads"
90″ x 36″ Acrylic on Canvas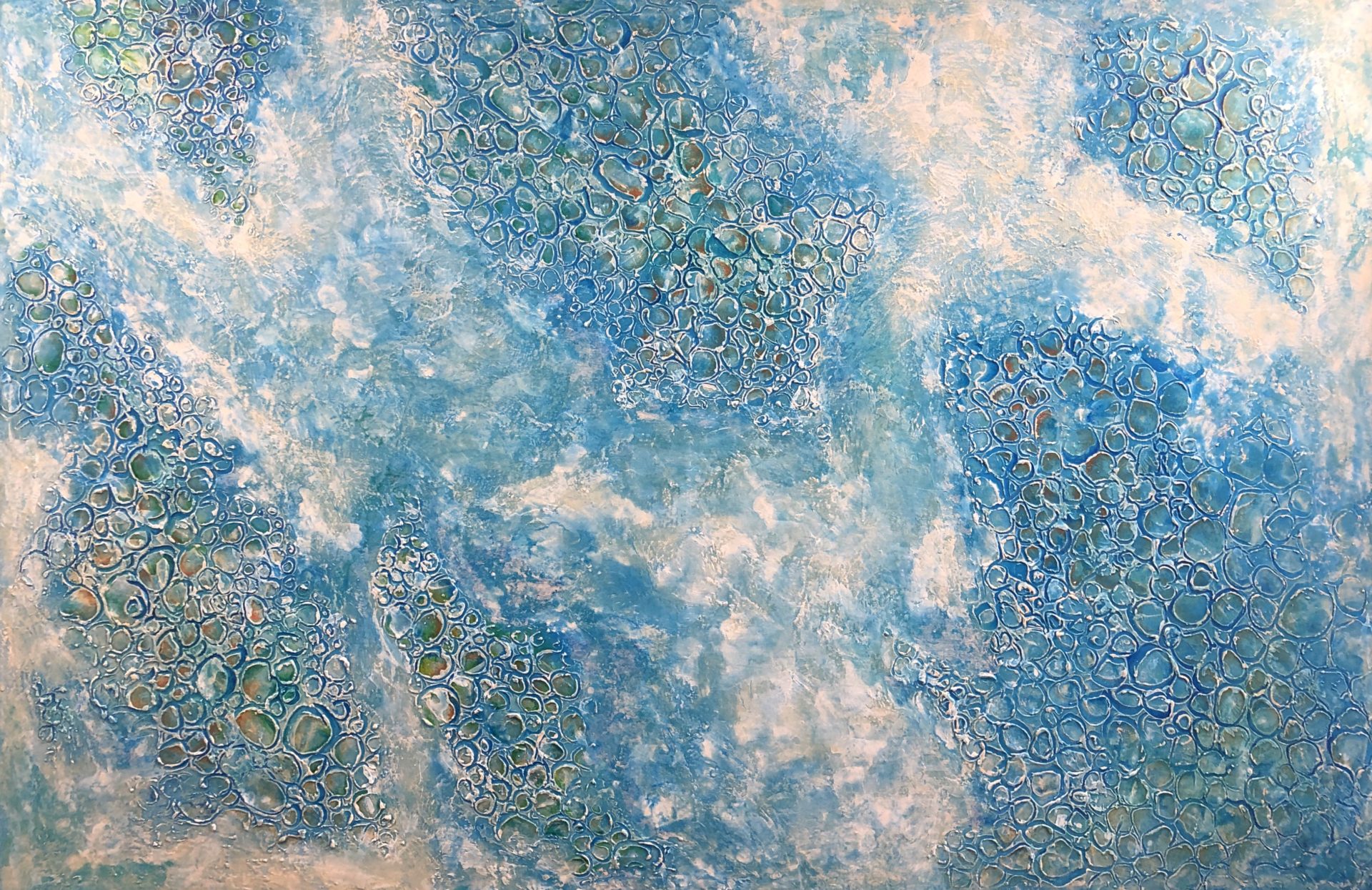 "West End"
70″ x 46″  Acrylic on Canvas
"School Days"
16″ x 16″ Acrylic on Canvas
"No Agenda"
36 x 24″" Acrylic on Canvas
"The Ayes Have It"
30″ x 40″ Acrylic on Canvas
"Harbor Blues"
17″ x 14.5″ Framed Pastel on Paper